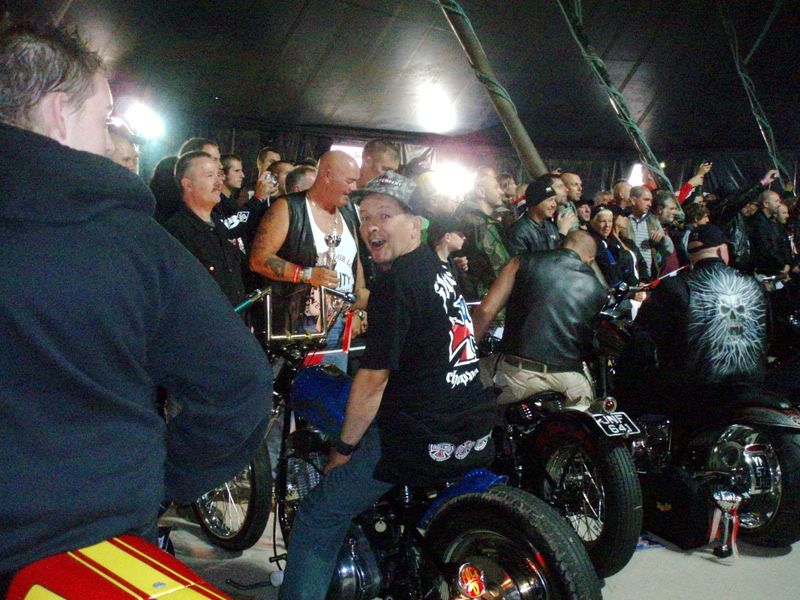 The Dude Trawler won the Best old school Chop category at the Bulldog bash at the weekend.
Bike built by Benny at
Boneshakerchoppers
and owned by the Dude Trawler My Hat goes of to you both !! Just wish i could have been there to hear the 1 Minute roar of all the bikes at the Bash in tribute to Hells Angel Gerry Tobin who was cowardly gunned down on the M1 , i was at the London funeral ride. Ride Long & Safe Bros !!!